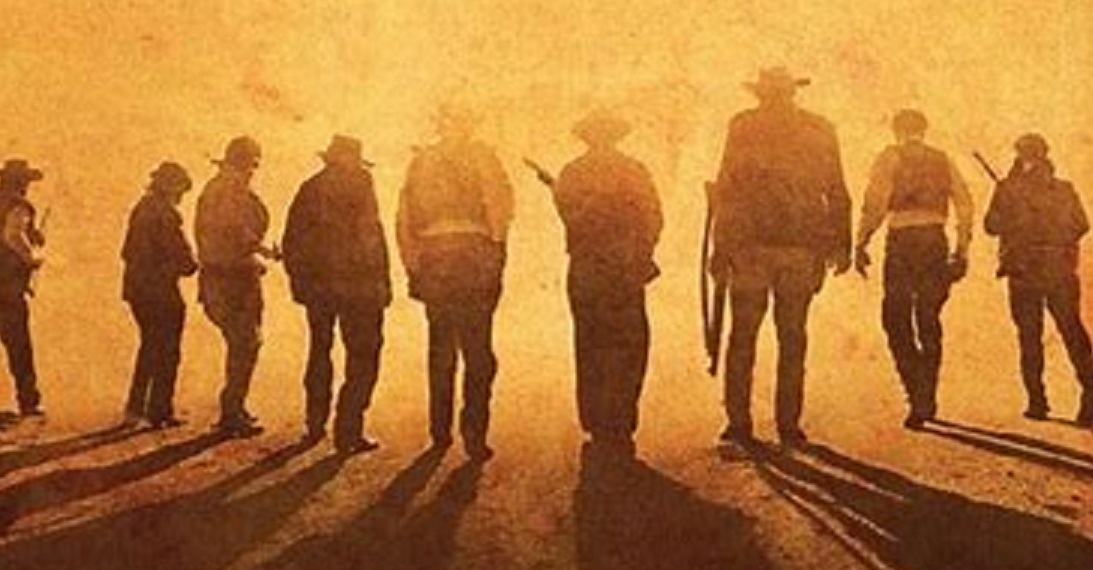 Just like "Dixie" didn't quite capture the sober seriousness of the moment of battle that "Battle Hymn of the Republic" did in 1862, this election also marks "the judgment of the wicked at the end of the age" (Isaiah 63), as to what may be coming as soon as day after tomorrow.
It may require a more sober reflection about what it's all about than a jazzy saunter with "We Will Rock You" echoing in our headphones.
I listed a catalogue of "Music to March on Congress" in 2019, and a couple are repeated here, but what will occur in coming days will not be a sober march on Congress to remind Congress who their bosses are, "And boy, are we tired of waiting for you to remember that!"
I'm told by three generations now that no one ever hums any sort of tune during a fire fight. But there is the march in, and the march out, and that will decide the righteousness of what we did.
The mood I'm thinking about is more like the one I described when my dad had to take his best friend of 17 years, a wire-haired terrier named Spook, who simply had become too crippled to keep going, into the Arizona back-country and shoot and bury him. I still think about that last thirty minutes as Dad told him what a great friend he'd been over those years. Wish I could have recorded it.
I'm also reminded of a group of young buck Texans who had to corral a herd of beef-on-the-hoof once it was learned they had foot-and- mouth, then, sitting on the rail fence around the corral, shoot the lot of them. There wasn't a single "Polly Wolly Doodle" about that fish-shoot in a barrel, either. Hardest work they'd ever had to do, in fact.
It's a dirty job that sometimes just has to be done, and it requires a jutted chin and a regretful look of resolve, just like Dad and Spook.
I think this music fits that mood of what we're about to encounter.
If you have to shoot 'em, just keep this in mind:   They aren't turkeys.
Villa Rides- Maurice Jarre (1968)
The Professionals, Maurice Jarre, (1967), made famous by my hitchhiking to Mexico to find the fair Lt Chiquita at VeteransTales.org. 
Last of the Mohicans: Title Theme- Trevor Jones (1992)
Last of the Mohicans, Chase on the Promontory (film)
Sacco and Vanzetti, Ennio Morricone (1971)
Como Maddalena, Ennio Morricone (1971)
1492, The Conquest of Paradise, Vangelis, 1992
The Last March of the Wild Bunch, 1969, (in two parts, 5 mins)
                                                                                                   and
Send Me, Isaiah, Chapter 6 from Fury