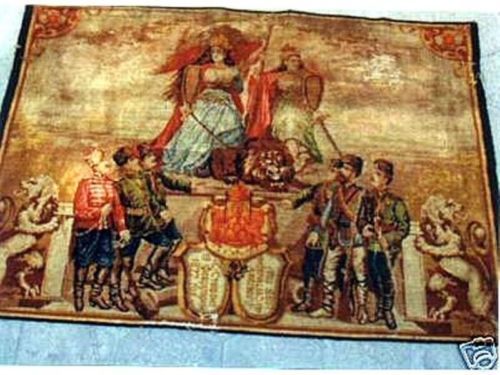 My wife and I have made offers of this nature before, but we're both closing in on having to close up our 20-year business of Books and Historica. We keep up 250 items at all times, and have another 250 or so unscanned and ready to replace.
To see them, go to eBay.com https://www.ebay.com/usr/desertpete4 and simply scroll thru the inventory. Every book is already knocked down by half of market value, but you can make any fair offer there, or contact me at @bushmillsvassar at Twitter. Paypal is available to handle money, or a simple check if you prefer.
I have a nice collection of French and German books, most of the French books from the estate of a CIA language specialist, quite a bit of old Religious books (English, German, French) and I'll be happy to send a list.
The Soviet-era "paper", mostly event passes and conventions from one of the founding families of the Bulgarian communist regime in 1945, are very exclusive.
A few posters still exists, the RPG the most popular and expensive.
If you have any questions, just let me know via Twitter.