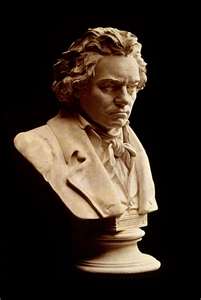 Beethoven's 9th "Ode of Joy" is the official New Year's song of Japan.
(A little history here about Japan and Beethoven, thanks to CBS, who apparently only found this fact out last month. http://www.youtube.com/watch?v=l0JnDxymkGc&feature=player_embedded)
How I was introduced to this fact was by an Army flier in Japan in 1974. My wife and I attended his New Years Party at his quarters. Sometime during the evening he came up to me and asked if I wanted to help him load a truck around 3 AM. Sure, I said, then he went around to the some other of the party-goers whispering in their ears, as well.
At 3 or so, I'd been in bed about an hour, head-throbbing, he came knocking on the door. We drove down to the motor pool, picked up a deuce and half, (don't ask) then went to the school backdoor entrance, (again don't ask) went in and loaded 2 large choir stands. We then loaded a couple of folding tables and some heavy sound equipment. We then drove back to the housing area and into the Commissary parking lot, which faced a small wooded crest, on the other side of which were the LN (local national) quarters where I guess 200 Japanese lived, domestic servants, grounds keepers and engineers helpers. Our maid, Yeiko, lived there. (She's why I'm so spoiled.)
Joe, the pilot's name, also produce three quarts of gin, tomato juice, a big bucket of ice, tabasco, worchestershire, salt/pepper, lemon and lime, and a bag of plastic cups.
Just the two of us unloaded the stands, set up the tables and hooked up the stereo gear to the outside outlets in front of the commissary. No one else showed up.
Then about 5:00  the sky started to show some light and some people started showing up. My wife was still in her housecoat, in lined boots and an overcoat, her hair in rollers. Other officers and wives showed up in various states of having just got out of bed, pajamas peeking beneath trousers. I assume Joe had had someone going around knocking on doors. One couple drove in the front gate (a major), still in dress blues and ball gown and marched straight up to the hospitality table and started fixing a drink.
Everyone began lining up for the hair of the dog…nothing like a Bloody Mary…while Joe put on the turntable some version of Beethoven's 9th, with enough speakers to carry down to Tokyo. I'd heard parts of it before, we all have, but I'd never listened to it until that morning.
The first few minutes of the 4th Movement is orchestral, about 6 min, so this was our cue to get those drinks down then get into our places. Joe reached into the cab and produced a Groucho Marx tux jacket with tails, then pointed to where each of us should go, and handed each of us a choir folder, empty of any music, as the music led up to the first interlude.  One of the colonels down front (Joe was a captain) Joe told, when I point to you, step out and pretend to be singing.
Well, you'd know the MP's would notice us once the music started, as did a few other curious on lookers, (I'm sure someone called the cops) but seeing it was just a bunch of stupid officers, they just watched from the warmth of their patrol cars.
Suddenly, we hit the spot where the choir starts singing, and Joe pointed to us, women, men, then the whole choir, and we all belted out the most beautiful sounds you can imagine. Why I know this is because Joe had aimed two of the speakers back at us.
I swear, I've never sounded better.
Then across that little crest came a few Japanese folks, then more, who just squatted and watched about forty yards away, and listened and watched as Joe gesticulated with his baton and we all followed his lead, miming the choir.
After it was over (about 13 minutes) , the MP's content we weren't going to break into the commissary, Joe waved the Japanese people over, where he produced from the back of the truck two large sake bottles, in woven rope covers, actually heated, and a stack of sake cups from the Officer's Club (don't ask).
Then we all mixed for about an hour, til the sun was fully up, and then everyone bowed and went home.
I have never seen anything like it, before, or since.
Military posts, like most government places of business, see their officers come and go. But the local work force seem to go and on. So while no one remembers General so-and-so, or Colonel whatizface, there are still people there who can remember Captain Joe-san who set one cold New Year's morning aside just for them.
(The You Tube version applied here is in three parts, if you want to hear the whole piece.)
It truly was an Ode to Joy.
Start your own traditions, as I continue mine this early AM, by reconsecrating myself yet again at least one Bloody Mary every New Year's morn, where I salute all my old friends, some gone, some passed, to all the fine memories we shared together, and to all my new friends, and the new memories we will create together.
It's the only New Year's resolution I have ever kept. Or intend to.
Now I'll go back home and crawl back into bed, if I can only find my keys.
https://www.bing.com/videos/search?q=Beethoven+9th+Symph&view=detail&mid=B6588C00DBCBA37B20EEB6588C00DBCBA37B20EE&FORM=VIRE0&ru=%2fsearch%3fFORM%3dAFSCVO%26PC%3dAFSC%26q%3dBeethoven%2b9th%2bSymph