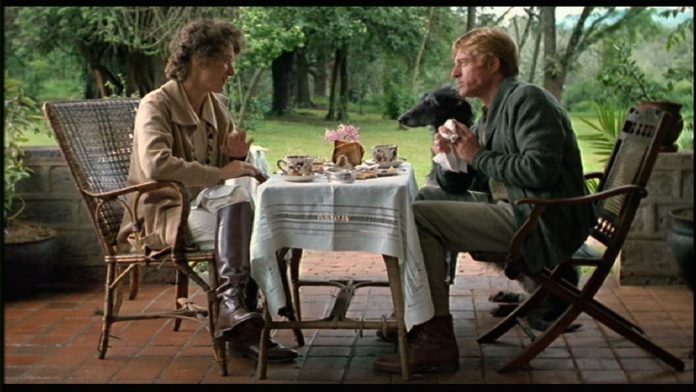 In the film "Out of Africa" (1985) there was a fleeting scene of the male star, Robert Redford, cranking up an early Victrola and putting a record on, to lure an ape. The music was Mozart's Clarinet Concerto in A major, K. 622, the lesson, "Music to soothe the savage beast, or (originally) "breast".
I had never heard this piece by Mozart until I saw this film, and found it enchanting, especially in the context in which it was presented, a 1917 tour of the African veldt, showing a 7-minute synthesis of the love affair between author Isak Dineson (Meryl Streep) and Kenya white hunter Denys Finch-Hatten (Redford). It was autobiographical. Like most film love affairs, the music makes it better, only as you see here, it's the love affair for wild Africa at the time of World War I, that is enhanced.
John Barry did the soundtrack, but Mozart stole the show;
Almost 40 years ago, I really don't care what you think about any of the actors' politics, this is as fine a combination of photography and music as you will fine.
If under 60 it would be a fine film for you to watch…if only to see that 30-second cameo of the ape and the Victrola, listening to Mozart.
But also worth a cultural note in out How Things Works will be a visit to the general notion of how the music of the classics took on a life of their own once those little discs came to life, and radio, and film, for they allowed the great composers to reach out to audiences they never dreamed would hear their music…and even more importantly, be moved by their music.
Stay tuned.