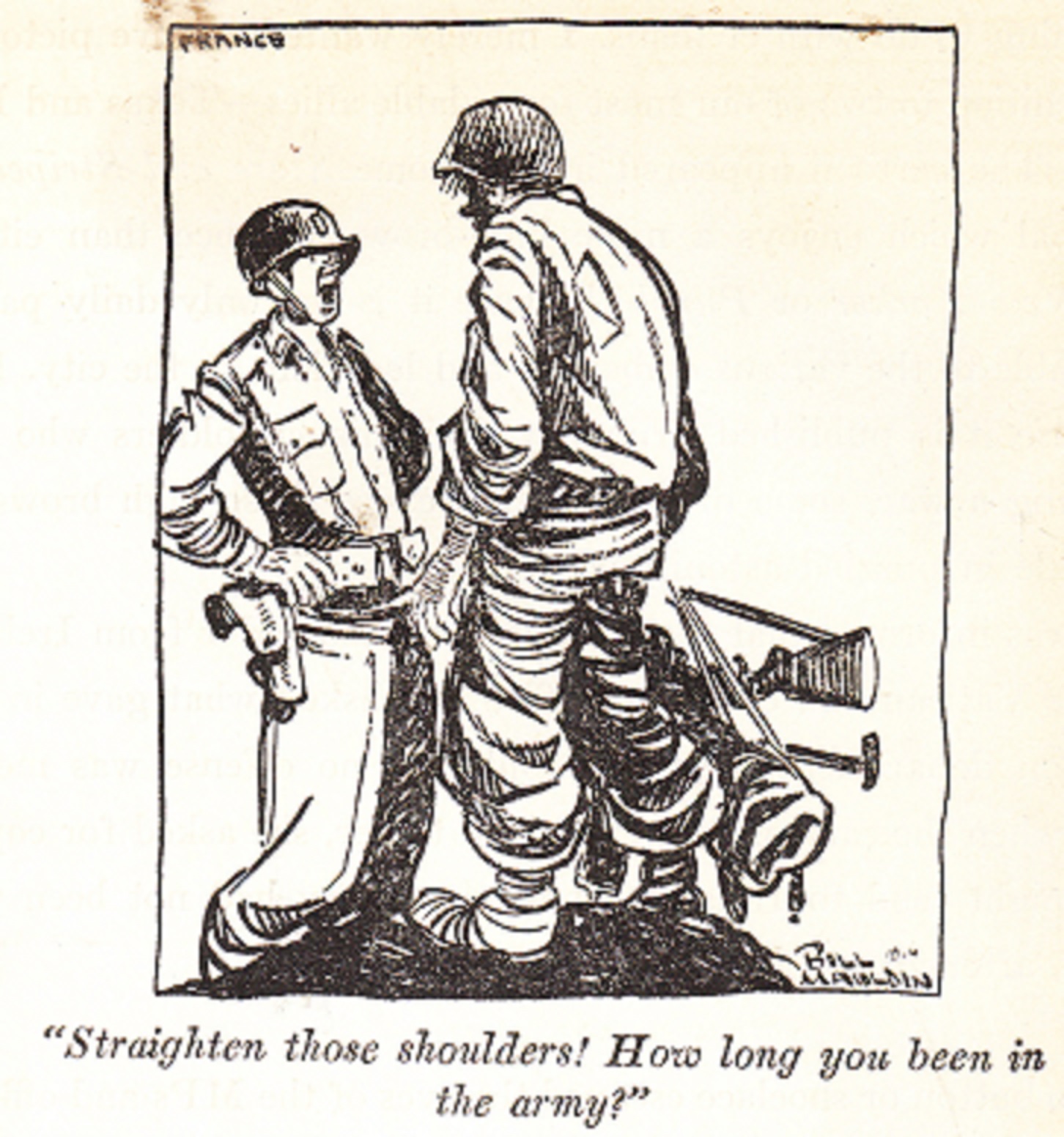 William Wellman was an Academy Award-winning Hollywood director, especially of some of the most memorable westerns and war classics, A Star is Born, Beau Geste (Gary Cooper) Ox-Bow Incident (Henry Fonda) Battleground (Van Johnson) Across the Wide Missouri (Clark Gable) High and the Mighty and Blood Alley (John Wayne) Darby's Rangers (James Garner.)
In 1945 he directed "The Story of G I Joe" based on the published story by Ernie Pyle "The Death of Captain Wascow", 1944, a much-loved-by-his-troops company commander, Henry Wascow, who was killed during the infantry's five-month battle to take the ancient monastery of Monte Cassino, about 80 miles SE of Rome in the spring of 1944. Pyle's story is still a popular read here at VassarBushmills.com
"GI Joe" was a character largely created by Bill Mauldin in his hundreds of cartoons of Willie and Joe as members of the Infantry as they slogged through Sicily and Italy.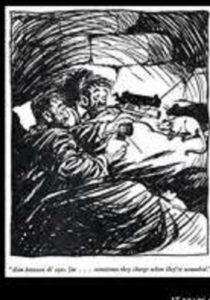 Much of Wellman's film was photographed in the lights and darks of the Mauldin drawings, only it wasn't funny.
The "Story of G I Joe" was filmed and released in 1945, before the war over, before Ernie Pyle had been sent to the Pacific and killed by a sniper's bullet. It followed an Infantry company from it's first combat at Kasserine Pass in North Africa in 1943 to Monte Cassino in Italy in Spring, 1944, commanded by a fictional Lt Bill Walker played by a young Robert Mitchum, the fictional portrayal of Captain Wascow.
The cast was made up entirely of non-actor veterans of the European theater, unknowns, some passing through on their way to the Pacific to continue the fight against Japan. Even Mitchum was unknown to Wellman until after he was cast, having only done film noire bit parts as a heavy, some uncredited.
The film is considered to be one of the most, if not the most, real portrayal of men in combat made about the war. Wellman, himself, could never bring himself to watch it. The film ends where Pyle's story began, of the mules being brought down off the mountain carrying the dead, and the reaction of some of the men of the unit, when they laid Captain Wasco down.
https://youtu.be/H-CkqqkGT5k
You will always be able to come here if you need a reminder.