Yes, You read it correctly. FREE Books, you only pay the shipping.
I've had a lifelong love affair with books, and like cats, feel it my duty to try to find them good homes while my clock is still ticking.
This will just be a test, to test interest, as my only advertising will be on Twitter. (So tell a friend.)
My wife has been a seller on Amazon for 20 years and has finally learned not to like them anymore. And we're both old now, and know what our sons would do with "books", which almost no one reads anymore. I've already donated about 200 to a Christian thrift store, many religious books included, only to find many of the titles ended up in the dumpster. Even 19th- early 20th C romance novels, when heaving breasts or Fabio male lovers were not part of any plot line are of little interest these days, so I'm reserving the rest here….dozens. You can learn a lot about popular attitudes by reading those stories, especially about class and privilege. And of course, since the 1800s there was always the market for "bookshelf" books, which just "looked good" up there on the third shelf.
(As you can tell from other GALLERY offerings, I'm also selling off some of my Soviet Bloc collection here, which hopefully, your endorsements will encourage.)
I have at least another 1000 books to look at over the course of the summer.
I'm going to put up 25 books for now, including scans. You can search the author, title and value on places like eBay, Amazon and Google. They are offered "as is", many with owner's names inside cover, and generally Used condition, Good and Very Good, with expected cover wear, some with tanned pages.
Categories include History/Politics, Religion, Reference, Fiction (mostly pre-WWII). (If you're interested in foreign languages, German, French, some quite scholarly, please let me know, I bought the library of a deceased CIA-linguist several years ago.)
Process: I'm giving special friends on Twitter a 2-3 day running start.
First come (first to notify me), first served. (Remember, I go to bed at 8, up at 4, so the time stamp on the email decides who go there first.) Just contact me at VBushmills@yahoo.com, with the book or books you want and I will immediately mark them sold, and send you an invoice for the shipping cost, estimated book rate. (Media rate starts at $3.19 for under a pound, up to $3.85 up to 2#, etc. (You can find these rates at USPS.com, by inserting zip codes, mine 23831). Heavier books run $4-$5.
I'll send you an invoice and payment instructions, which will be Paypal to tektrans@msn.com.
I'll begin with 25, and see where we can go from here.
HISTORY
The Sampan War (2004) by Robert E Wagner,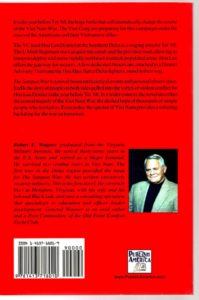 Like our friend John Podlaski @pdoggbiker at Twitter, a Vietnam vet, VMI grad, and 33-year Army retired Maj General. This is fiction but based on the lead-up to Tet. BOOK is LIKE NEW, never read. I can ship for $4.00
Bulwark of the Republic, A Biography of the Constitution, (1937) by Burton J Hendrick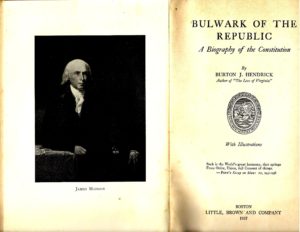 A good clean copy, big book, 451 pgs, unmarked, and gently read if read at all. It would cost $5.00 to box and ship this book.
Atlas for the Second World War, ASIA AND THE PACIFIC (1987)
A nice piece, 13 1/2 x 11, 52 pgs of mostly maps covering every engageement, including Japanese first invasions, and major Japanese targets. Plastic-comb, used, but unmarked. Shipping $5.00 in stiffboard packing.
Blood Tears and Glory, How Ohioans Won the Civil War by James Bissland , 2007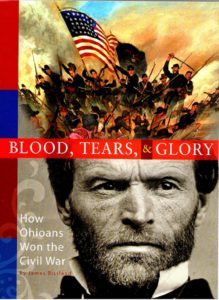 This book is LIKE NEW, a big 10″ x 7″ x 1 1/2″ , stiff soft cover, probably overstock, but very GIFTWORTHY…almost 3.lbs, so shipping $6.00
Modern Athenians, 1944 by Tom Curr, UK-Scotland (Edinburgh) interest, 40 cartoon images and notes on Scotland's most prominent leaders, including exactly one Lady (Darling) and a couple of fellows in uniform. A torn, ratty cover (shown) but the rest clean and unmarked. Obviously only for regionalists …still, it's free. Expect shipping to be about $4.00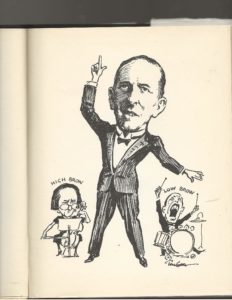 The Wilson, Years of War and After, 1917-1923 by Josephus Daniels (1946) HB, ratty torn jacket but appears unread, big, heavy, 652 pg, Good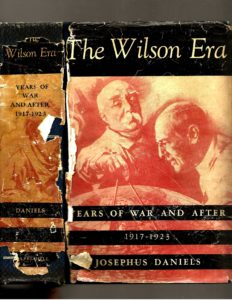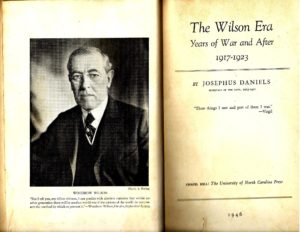 The Peace Negotiations, a Personal Narrative by Robert Lansing, (1921), the Versailles Treaty and League of Nation, unmarked, clean, Good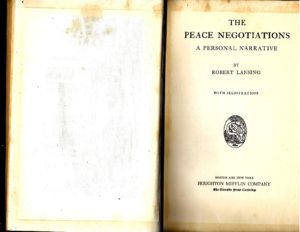 2 Volumes, The League of Nations by Theodore Marburg, 1919, two small board books, just 4 x 6 1/2, Marburg the biggest spokesman for the League of Nations idea, these two summaries…important reads. Former library books, with stamps, the boards worn but unmarked…real history of history.
(I can ship these alone for $3.50)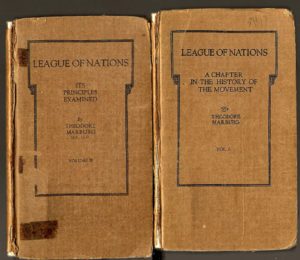 Henry Ward Beecher, An American Portrait by Patrick Hibben, 1927, unmarked, also a big book, loose front hinge, Good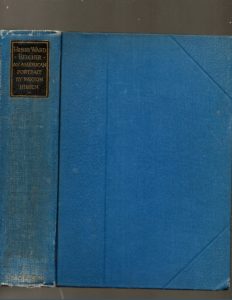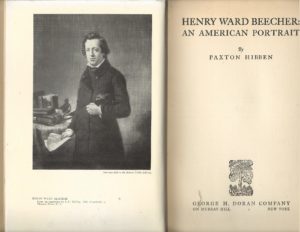 Monetary Problems of the British Empire by S E Harris, 1931, another big book, 569 pgs, Good, clean, torn DJ
Guide to the Records in the New York State Archives, 1993, by New York State, pre-Cuomo, Never read. softcover, 495 pgs, VG,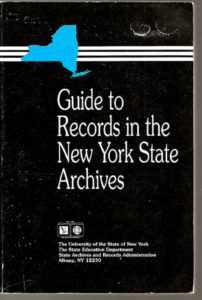 The October Revolution by Roy Medvedev, 1979, a Soviet academician and later dissident, Good unmarked copy, edgewear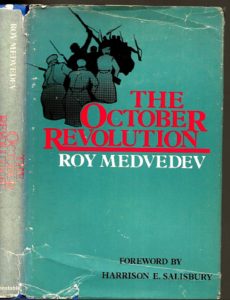 Don Fernando by W Somerset Maugham, (Like NEW) PB, about Spain, discourse about a novel he had planned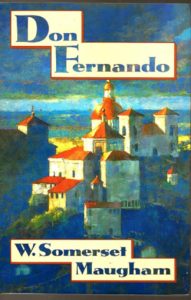 RELIGIOUS
Church Sociables and Entertainments, (1898) Ladies Home Journal Religious Library, published annually for 7 years, a really how-to guide, small 4 x6, woven cloth & gold, some wear,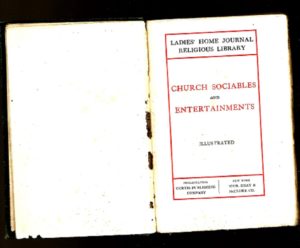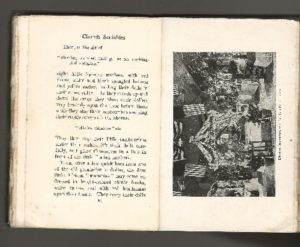 (2) Church Lesson Books, (Episcopal) Church Catechism and Apostle's Creed 1901, 1911, board books, small, 6 x 4, pocket-sized, Good and clean, teacher's name inside both
A Catechism on Church Government (Methodist ME South) 1912, by H N McTyeire, DD, a board book, small, 6 x 4, pocket-sized, most pages have corner water stains
The House of the Master by Rev Clyde Hickerson (Baptist) (1938)…some pencil marks, but Good condition, nice shelf-looker
ART HISTORY
European Travelers and the Discovery of GENEVA (Voyageurs europeens a la decouverte de GENEVA) 1695-1792, Large coffee-table book, from 1966, only 1000, in French, German and English, observations by vaarious travelers,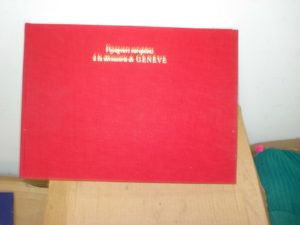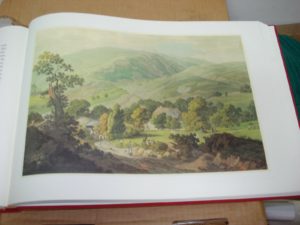 32 full page art, and dozens of illustrations. The cloth outer-cover is a little stored from storage.
Yes, this is free, but shipping will cost $10.00 since it will require special packaging.
Photo and Art History of the Palace of Zenobie, Queen of Palmyra, (1989) put together by Gen Moustapha Tlass, Vice-Minister of Defense for the Republic of Syria. Entirely in French, covering the history of Zenobia (you can find in Wiki), 3rd Century AD.
Over 70 pgs of old illustrations  of 19th C travelers, plus a color photos of the ruins. Pre-Mohammed, a big temple to Athena there.
Shipping: $6.00, nice conversation piece…VG condition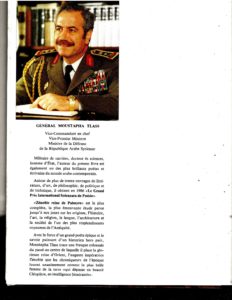 Georgian Grace, A Social History of Design from 1660-1830 by John Golag, (1956), 400 pgs plus B&W photo gallery, drawings, designs, unmarked, likely unread
Memorials of a Quiet Life, Vol 1-2, 1872-76, by Augustus Hare, a noted English writer, almost 900 pgs, these volumes about growing up and the aunt who raised him, as his upper class parents had disowned him. This is the American edition, so someone has heard of him over here. Cloth cover, front hinge has a split, but fully intact.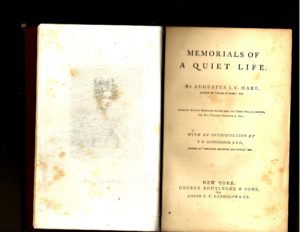 EARLY FICTION
Cloudy Jewel by Grace Livingston Hill (1920) (Religious), the originator of the "Christian Romance" genre, one of the most prolific novelists, from 1903 to 1940s, a good solid copy, clean, owner's name inside cover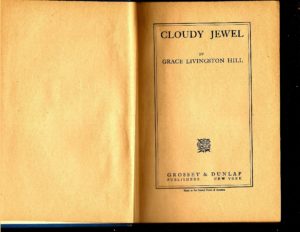 Theodosia Ernest or The Heroine of Faith by R B Davidson, (1866) American Baptist Society, religious fiction among the top sellers in US pre-1920s, remarkably good condition, loose, exposed front hinge, pencil names,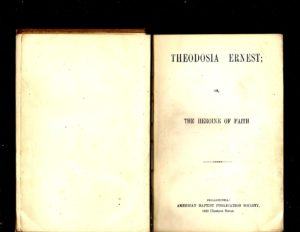 For the Freedom of the Sea, a Romance of the War of 1812 by Cyrus Townsend Brady, 1900 Special limited Edition
Good clean condition, owner had used inside front cover to do a little math on his car, otherwise unmarked, and solid. These sorts are still popular. USS Constitution figures into the story, Ships for $4.50
The Lives of a Bengal Lancer by Francis Yeats-Brown, 1930 2nd Printing, owners label inside cover, unmarked, good condition, clean (saw the Gary Cooper film)
Jessie and Her Friends with the History of a Lost Purse, (1887) Thomas Whittaker, Religious story for children, 190 pgs, church school library tag, unmarked, used
Samantha at Saratoga (1887), by Josiah Allen's Wife, VG, probably never read, a book-shelf looker,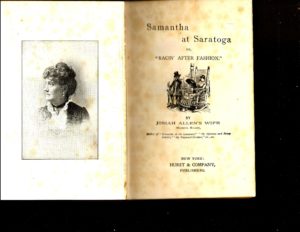 A Son of the City by Herman Gastrell Seely, (1917)  Birthday gift note, appears unread, a city boy goes to the country (popular theme with Americans, still)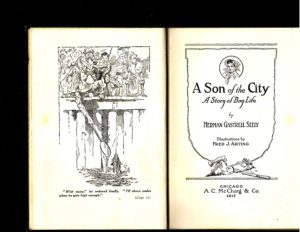 Literature
Baconian Myths, Notes on the Two Great Englishmen and their Defamers– Stratford-on-Avon, 1928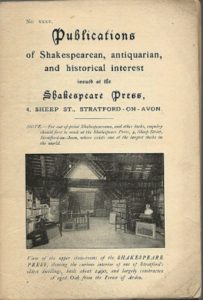 the story by Mary Rose, debunking the myth that Francis Bacon actually wrote most or all of Shakespeare's works. Just 39 pgs, can be read in 45 minutes, the book is a souvenir of the village, c 1923 and a store originally built in 1490. Ships for $3.25

The Way of the World, a Comedy in Five Acts by William Congreve, a LIKE NEW 1959 Heritage Press edition, in slip cover. Color Illustrations by T M Cleland—GIFTWORTHY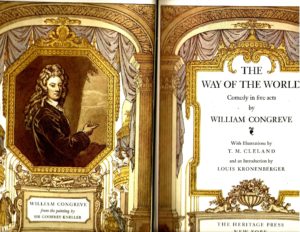 Poems by John Greenleaf Whittier, (undated, 19th C) circa 1890-1910, unmarked, a couple of age-related stains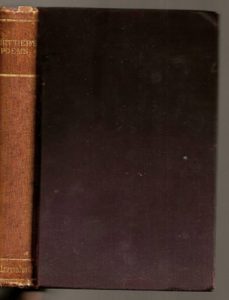 MISCELLANEOUS
1990's Collection of Catch & Release Fish & River Decals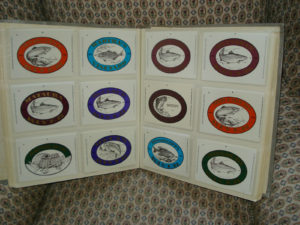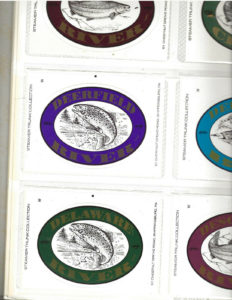 With 297 different decals, each for a different American river where the Catch-and-Release program is honored, arranged alphabetically. Each decal is 3 1/2 x 5, several different pieces of art, some with dates (1990s) and some signed by noted artist, dlburkhart.
Called the Steam Trunk Collection, address Shippensburg, PA, I'm guessing this may have been a salesman sample book.
All the decals are intact but three of the back pages have edge tears where some had attempted to open too quickly, thus ripping the edge. No decals damaged.
               Heavy, 5.5 lbs, feel free to ask about your river, and I'll be happy to answer (Our James River is included) but I'm offering this as a lot.
Shipped media mail, est $10.00
\
2 Antique Packing Labels, Columbo Cigars and Rinaldo Maconi, early 1900s,
The Cigar label 13″ x 6″, the Macaroni, 9 x 6 1/2, the Rinaldo with a 1916 copyright. Minor edge-tears, shipping will cost 4.50 in rigid packing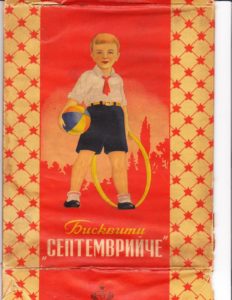 Color 1950s Framable art of Young Pioneer Kid , from an old Candy Box lid
One of my favorite art pieces, 8 x 14, including the folded box end, I think it reads "Bushvimimi Septevricheye", (Bulgaria's freedom month when the Red Army rescued them from Freedom)…just great art. shipping will cost 4.00 in rigid packing
1948 Color Lithograph of Emperor Louis Napoleon III
France's last king/emperor, thrown down by the Prussians in 1870, can't remember where I got this, but it's original and framable, on 15 x 12 poster paper, by Paul Baruch. There is edgewear, but nothing to impede a decent frame. shipping will cost 5.50 in rigid packing, shipped flat.